Audio solutions for feature films, tv, web and games.

Sculptured Music by Dino Herrmann provides composed or library music and audio postproduction services such as final film mixing, dialogue editing, sound design and location recording.

Sculptured Music operating environment friendly.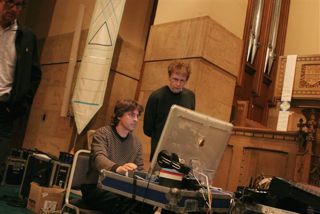 Dino Herrmann and David Campbell (Arranger) recording for Faith Hill on location.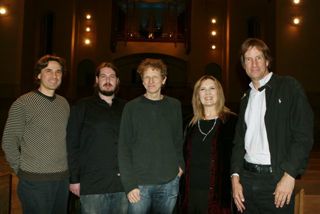 Dino Herrmann, Ocean Way Engineer, David Campbell, Bettie Ross and Allen Sides record for Faith Hill album.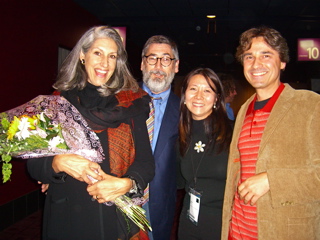 Deborah and John Landis, Dino Herrmann (Re-Recording Mixer) at the AFI-Fest after the screening for "Mr. Warmth, the Don Rickles Project".


Dave Berrett (DP), Marc Alcorn (Editor), Ziad Ahmed (Dir.), Dino Herrmann (Composer) at the FMPTA for the Crystal Reel Awards.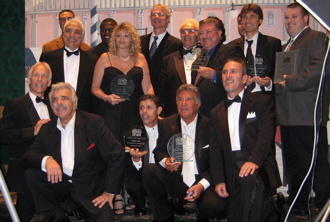 The crew and cast for "Real Premonition".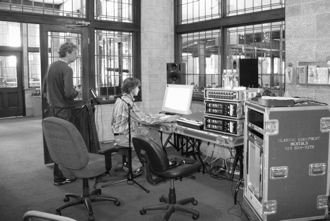 David Campell (Arranger) and Dino Herrmann recording church organ for the Meat Loaf Album 2007.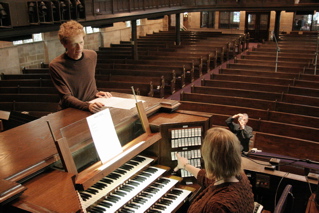 David Campbell and Bettie Ross.
Dino Herrmann recently completed:



A Hologram for the King - Oberon (star. Tom Hanks) (2015)
Music Mixing, Additional Music, Programming

Sense 8 - Netflix(2015)
Music Mixing

WorldcupFIFA 2022 - Qatar.(2015)
Music Mixing

6 Miranda Drive- Blumhouse Prod.(2014)
Music Mixing

The Homesman - EuropaCorp (2014)
BluRay Mixing and Authoring

The Way You Look Tonight- (2014)
Composition and Sound Design

hp Commercial (2014) music composition

Phoenix Basketball (2014) music composition

The Newsroom - HBO (2013)
Music Mixing

Hearts and Minds (2013)
Audio Post Production

Open Heart (2013)
Audio Post Production-Oscar nominated

The Assasination of Leon Trotsky (2013)
Theatre-Sound Design

Gooroo ipad Game (2013)
music composing

Intersections (2013)
Music Mixing

Josh Grobin (2012)
Pro Tools Engineering

Awake - NBC (2012)
Music Mixing

Mutually Assured Destruction (2012)
Sound Design - Theatre Installation

Niacin Record (2012)
Mixing Music


Sweet Talk (2012)
Composing and Audio Post

Awake (2012)
Mixing Music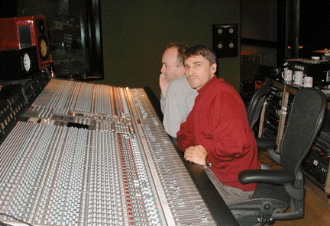 Steve Churchyard and Dino Herrmann(Pro Tools Engineer) for Rod Stewart at the Record Plant.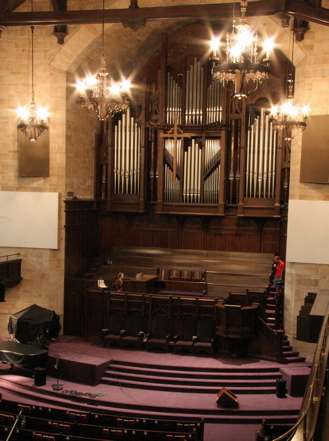 Bettie Ross performing the church organ.